Minor League Baseball GM On Stadium Gun Night ... 'You Can't Please Everyone'
Minor League Baseball GM
On Stadium Gun Night:
'You Can't Please Everyone'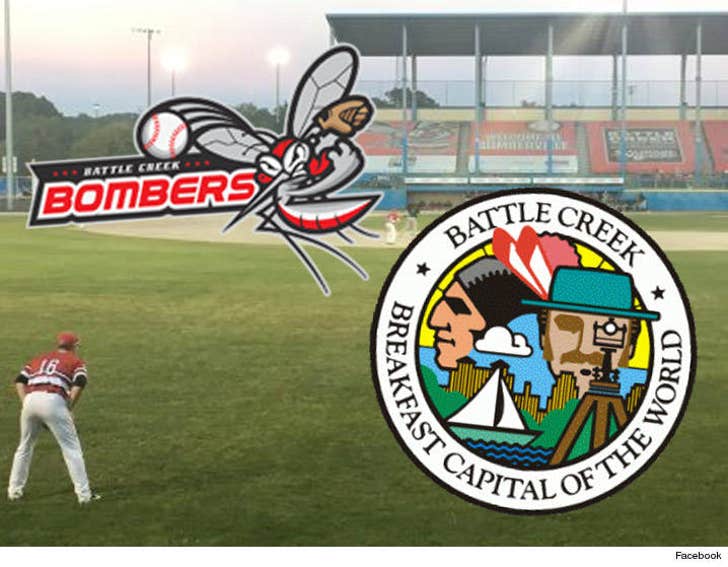 Exclusive Details
The GM of the Battle Creek Bombers minor league baseball team says a promotion that encourages fans to bring their guns to Friday night's game ... is just not that big of a deal.
The event is called "2nd Amendment Education Night" -- and fans are allowed to bring weapons into the ballpark ... as long as they don't drink alcohol.
We spoke with General Manager Tony Iovieno who says he knows there's controversy surrounding the event -- but says the team is definitely NOT calling it off.
"There are always going to be folks who don't agree with what we do. We just had LGBT Pride Night the other night and some people didn't like that either. You can't please everyone."
Iovieno says there are "misconceptions" about the event -- "This was meant to promote firearm safety. Western Michigan is different from big cities. Carrying a gun is much more the norm here. It's a different culture. Michigan is an open carry state."
Iovieno says the team is working with local law enforcement and they're bringing in extra security to ensure everyone's safety.
We also spoke with Battle Creek Mayor Dave Walters who says ... "We are doing everything we can to make sure tonight goes off without a hitch. I feel comfortable that everyone will be safe. You can never use the 'G' word … guarantee. But I feel comfortable."
By the way ... tonight also happens to be Boy Scouts Night and Fireworks Night at the ballpark.