UFC's Mark Hunt -- I'm Kicking Lesnar's Ass Back To WWE ... And NOT Watching WrestleMania (VIDEO)
Mark Hunt
I'm Kicking Lesnar's Ass Back To WWE
And NOT Watching WrestleMania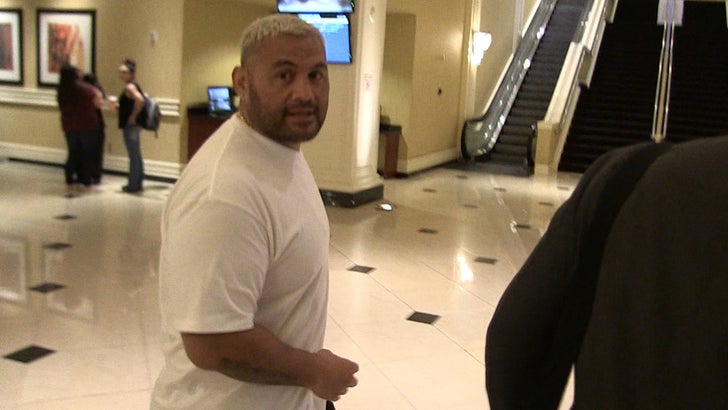 TMZSports.com
Brock Lesnar's return to the Octagon is gonna be short ... like one fight short ... that's according to his UFC 200 opponent Mark Hunt who says he's gonna beat Brock's ass so bad ... he'll return to the WWE.
Mark was out in Vegas gearing up for the big man rumble on Saturday when we ran into him and had to ask what he's got in store for Lesnar.
What we got was good news for Vince McMahon and bad news for UFC fans ... 'cause Hunt told our guy he was going to use a real ass whipping to send Brock back to the world of fake fighting.
This one is gonna be gooood ...