Taylor Swift Threatened Kanye with Criminal Prosecution
Taylor Swift
Threatened Kanye with Criminal Prosecution
Taylor Swift threatened Kanye West with criminal prosecution months ago for secretly recording her phone conversation with him ... TMZ has learned.
TMZ has a copy of a letter Taylor's lawyer sent to Kanye's attorney back in February. The lawyer made it clear, under California law, anyone who secretly records a telephone conversation with someone in the state commits a criminal offense ... and it's a felony.
A source with direct knowledge of the conversation told TMZ it was recorded in an L.A.-area studio.
The letter threatens ... "Demand is hereby made that you immediately destroy all such recordings, provide us of assurance that this has been done, and also assurance that these recordings have not been previously disseminated."
Finally, Taylor also has the right to file a lawsuit against Kim and Kanye for violating the law.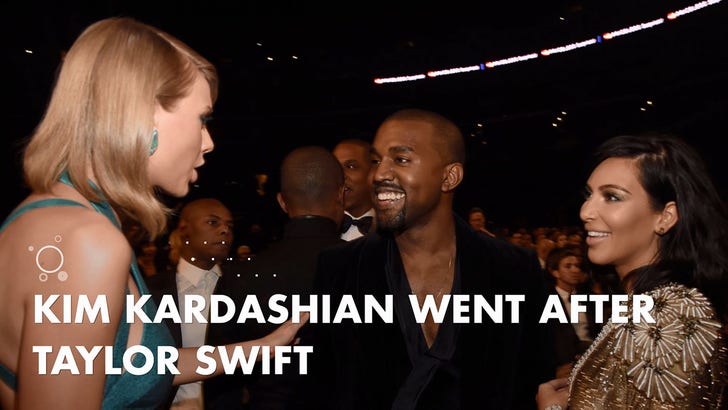 TMZ.com