Donald Trump: 'Apprentice' Theme Now Off Limits, O'Jays Fire Off Warning
Donald Trump
'Apprentice' Theme Now Off Limits
... O'Jays Fire Off Warning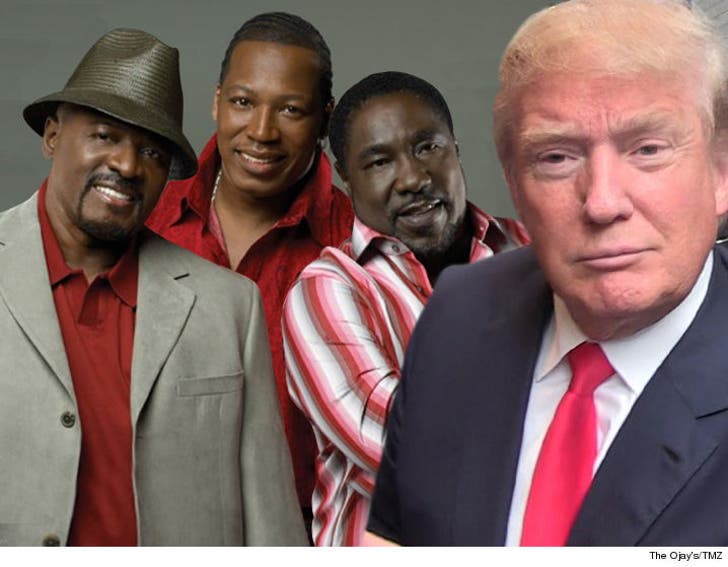 EXCLUSIVE
The '70s classic "For the Love of Money" should no longer be associated with Donald Trump ... if The O'Jays get their way.
Of course, the song has been the 'Apprentice' theme for years now -- but soul music legends, The O'Jays just sent a cease and desist letter to Trump and Florida Rep. John Mica. The group is particularly upset about a video posted by the congressman praising Donald's involvement in a D.C. real estate deal. The 2014 clip features 'Love of Money.'
Eddie Levert and Walter Williams -- the OG O'Jays ... think the video sends mixed messages because they don't endorse Trump, his agenda or GOP views.
Truth is, the group didn't write the song ... so legally they don't have much say about its use. However, they're more concerned use of the song implies they're down with Trump, and that just ain't the case.
Eddie made that 100% clear when he was on "TMZ Live" last week complaining about "Love Train" being used at the RNC.