America's Got Talent Flaming Arrow Stunt Gone Seriously Wrong
'America's Got Talent'
Flaming Arrow Stunt Gone Seriously Wrong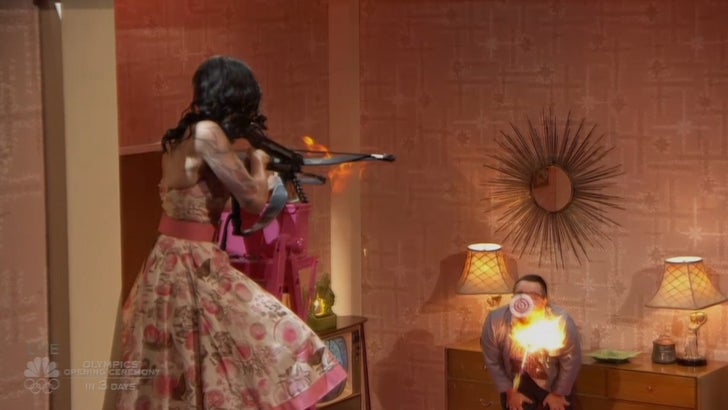 NBC
"America's Got Talent" viewers just witnessed a truly scary moment when one contestant accidentally shot her husband in the throat with a flaming arrow.
Contestants Amber and Ryan, a sideshow duo, have made their mark on the show performing dangerous stunts. Tuesday's stunt was supposed to end with Amber hitting a target in Ryan's mouth with the arrow ... but her aim was way off and it struck him in the throat instead.
Our 'AGT' sources say Ryan's fine, he was just shaken up after the mishap.
That's the risk you take when you do it live.