'Selma' Movie Shoot Lit Electrician Up with 220 Volts, Is Suing
'Selma'
Movie Shoot Lit Me Up with 220 Volts
... Crew Member Sues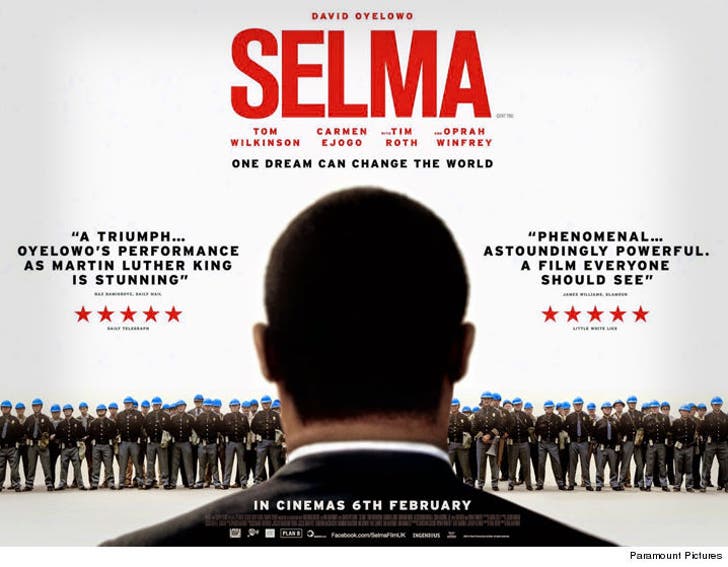 EXCLUSIVE
Paramount's Oscar nominated film, "Selma," could have cost an electrician his life ... and now he's suing the studio.
Ron Sands says he was installing a special light for filming -- an "18,000 HMI globe" -- back in June 2014 on the Atlanta set ... when a safety feature failed, and he ended getting a huge zap. He says he suffered severe physical injuries, but isn't any more specific.
In the federal lawsuit, he says he got hit with 220 volts ... something he believes Paramount should've known would eventually happen due to what he saw as faulty wiring on set.
For its part, Paramount says what happened to Sands is just part of the j-o-b, and he "assumed the risk of any hazard" on set ... when he signed on for the production.