Cops Recommend Indictment for Ryan Lochte and James Feigen's Crime in Rio
Ryan Lochte, James Feigen
Cops Recommend Indictment for Crime in Rio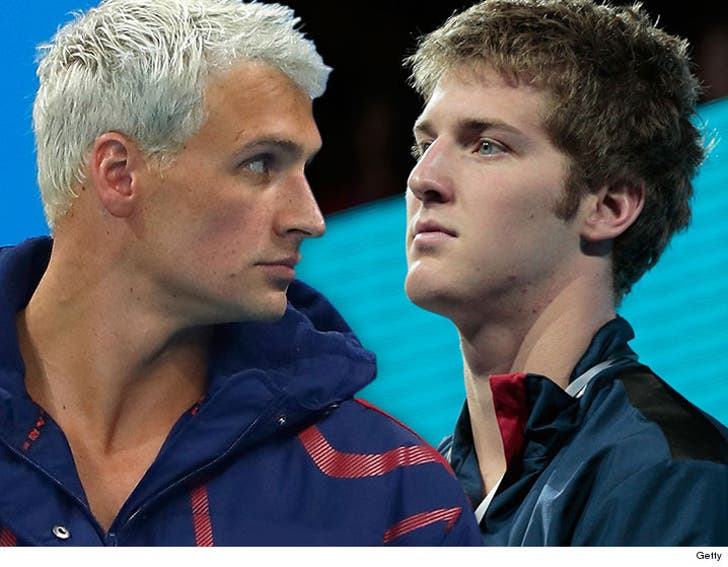 Breaking News
3:34 PM PT -- ABC News appears to have backed off the indictment story and now says federal cops are "recommending" indictment.
Ryan Lochte and James Feigen have been indicted in Rio for filing a false police report ... this according to ABC News.
Sources connected to the 2 swimmers tell TMZ, they're "not surprised" at the turn of events, but they add Ryan and Jimmy told the truth. They reiterated, as Ryan initially said, the swimmers were in a cab, they were confronted by men who appeared to be police and at that point there is a lapse of 3 minutes on the video.
When the video restarts the swimmers come out with their hands up, Ryan is standing and then goes down. And the sources add armed security took their money.
Jimmy Feigen is still in Rio and could be arrested. Ryan is back in the U.S.
The crime of filing a false police report is punishable by 6 months in jail. We've done some checking and the crime is not listed as an extraditable offense, which means the U.S. cannot force Lochte to go back to Rio for prosecution.