Manny Pacquiao Says 'I Tried All Kinds of Drugs' Before I Became a Champ
Manny Pacquiao
'I Tried All Kinds of Drugs'
... Before I Became a Champ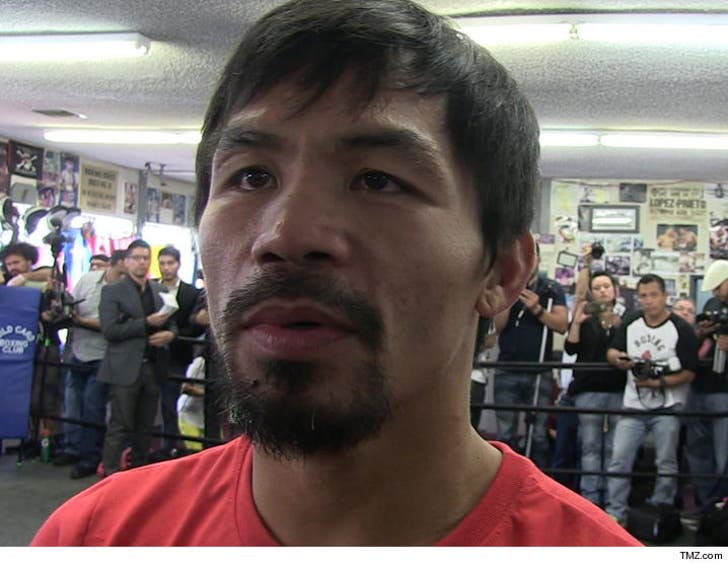 Breaking News
Manny Pacquiao says he's no stranger to drug use -- admitting that he tried "all kinds of drugs" before he became a boxing champion.
Pacquiao was talking about Philippines President Rodrigo Duterte and his plan to crack down on drug dealers in his home country ... when he delved into his own history with drugs.
"I tried drugs ... many kinds of drugs, all kinds of drugs," Pacquiao reportedly said during an interview in his senate office in the Philippines.
He noted the drug use occurred "before I became a champion."
President Duterte's crackdown has reportedly led to the deaths of more than 3,000 people -- but Pacquiao says he fully supports it because Duterte was chosen by God to "discipline the people."
Police officials in the Philippines say 3,171 drug dealers and users have been killed -- two thirds of which occurred at the hands of unknown assailants. The other 1/3 were killed by police.