Buy Colin Kaepernick's Killer Mansion!
Colin Kaepernick
Buy My Killer $3 Mil Mansion
... Stand Or Sit at My Bar!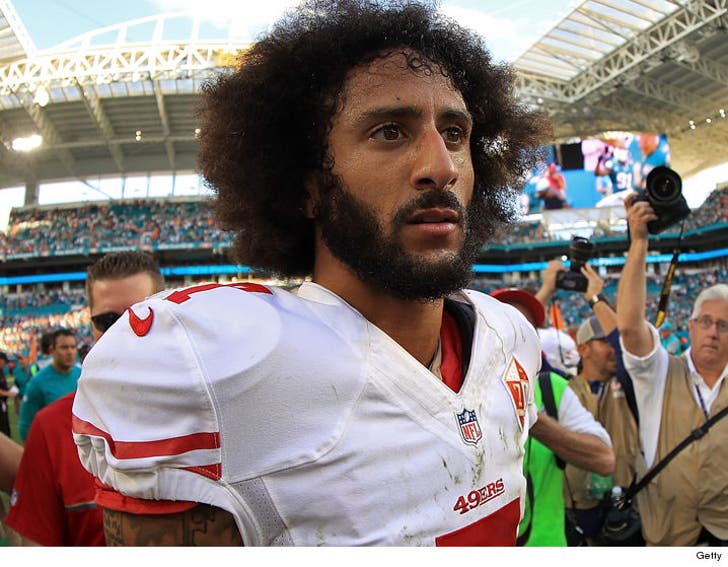 Breaking News
Colin Kaepernick is making moves ... selling his San Jose mansion -- in what could be a sign he knows his days as the 49ers QB are numbered.
Colin bought the 4,600 square foot pad in 2014 for $2.7 million -- but now, he's put it on the market for $2.895.
The place is pretty sick ... 4 bedrooms, 5.5 baths, a dope billiards room, a bar, an office (where he currently displays his trophies), a foyer with an aquarium in the wall!
The backyard is also very cool -- with great views, a BBQ area and a pool/spa combo with a waterfall!
No word on where Colin plans to move next.