Julian Edelman Shares First Pic with Baby Daughter
Julian Edelman
First Pic with Baby Daughter
'Welcome to the Fam'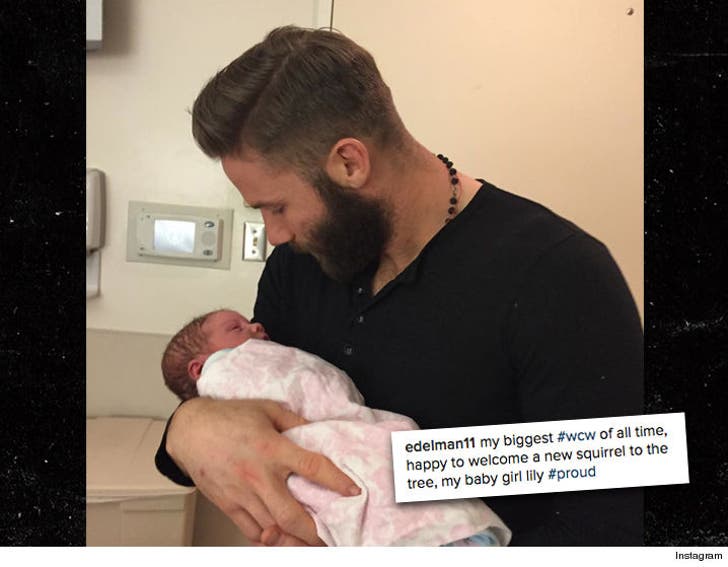 Breaking News
File Under: Awwwwwwwwwwwwww!!!!!!
Here's New England Patriots wide receiver Julian Edelman holding his brand new baby daughter Lily -- the first time he's gone public about the kid.
"My biggest #wcw of all time," Edelman posted on Instagram ... "Happy to welcome a new squirrel to the tree, my baby girl lily #proud."
Lily was born on Nov. 30th.
Edelman's baby mama -- Swedish model, Ella Rose -- had filed paternity docs back in July naming the NFL star as the dad. Now, he's essentially confirmed it ... so, all that's left is hashing out child support and custody arrangements.
We're told the two are on good terms but are NOT on romantic terms. They've sort of been friends with benefits for the past few years.
Our sources say Julian is committed to co-parenting the kid and being a good dad.