Cops Hunting for Racist Burglars at NY Giants' Nikita Whitlock's Home
NY Giants' Nikita Whitlock
Cops Hunting for Racist Burglars
'Isolated Incident'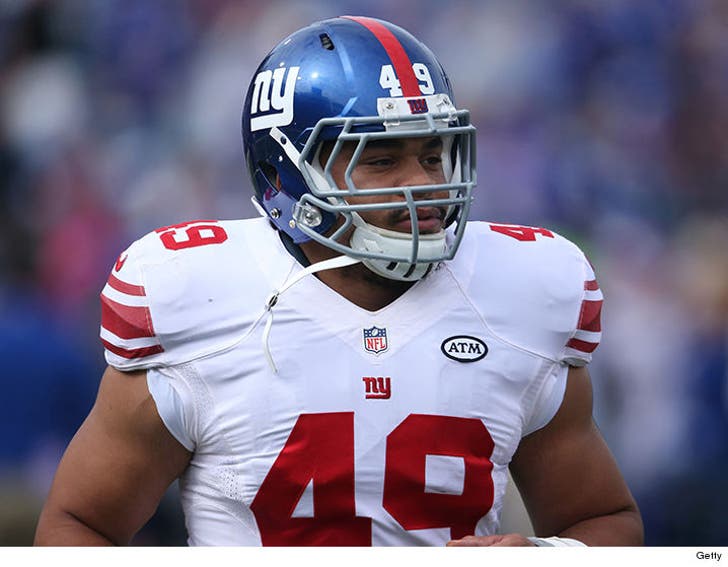 Breaking News
Cops in Moonachie, NJ have launched an investigation into a racist burglary at the home of NY Giants fullback Nikita Whitlock -- in which the bad guys scrawled racist epithets all over the walls.
Whitlock says he had gone out with his wife and two children on Tuesday night -- and when they returned the place had been ransacked and the words "N****" and "KKK" had been written on the walls.
Cops say the suspects took jewelry and home electronics -- and stole stuff from several bedrooms.
The Moonachie PD is asking anyone with knowledge of the incident to come forward.
The MPD is telling residents of the neighborhood -- "This appears to be an isolated incident" ... but says neighbors should make sure their doors and windows are locked and that if they see anything suspicious they should call police immediately.