Christian McCaffrey Sitting Out Sun Bowl ... Not Worth Jeopardizing NFL Career
Christian McCaffrey
Sitting Out Sun Bowl
Not Worth Jeopardizing NFL Career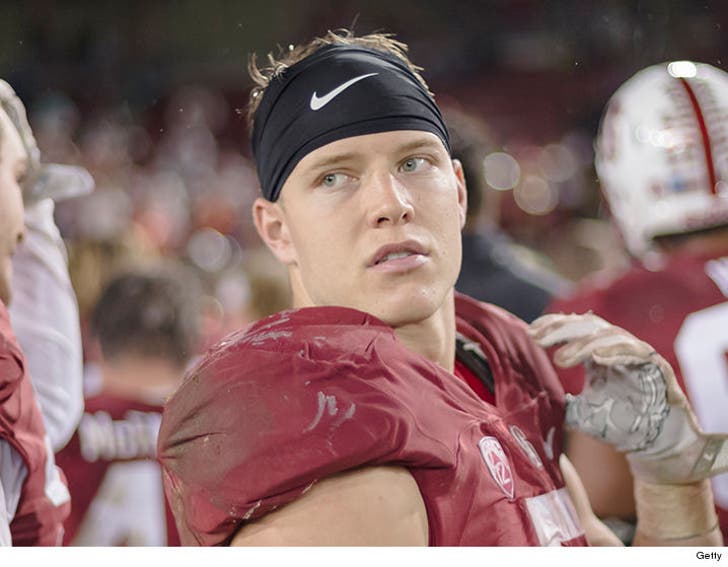 Breaking News
Christian McCaffrey's no dummy ... and has decided to sit out the Sun Bowl to focus on his NFL career.
The Stanford football star is regarded as one of the top running backs in the 2018 NFL Draft -- and is expected to make millions as a pro. Stanford is scheduled to play UNC on Dec. 30th.
He announced his decision Monday morning ... saying, "Very tough decision, but I have decided not to play in the Sun Bowl so I can begin my draft prep immediately."
"Thx to all my teammates for their 100% support - it means a lot to me. Go Cardinal!"
Christian's not the first top college star to back out of a bowl game to focus on the NFL -- LSU running back Leonard Fournette just backed out of the Citrus Bowl saying he wants to "rehab and get ready for the NFL."