NY State Settles Ashley Madison 'Full Delete' Case for $17.5 Million
Ashley Madison
NY Settles 'Full Delete' Case for $17.5 Mil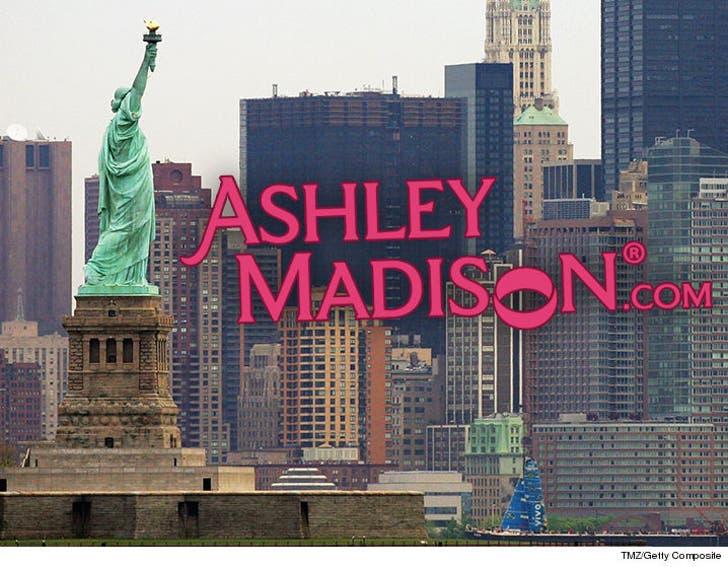 EXCLUSIVE
AshleyMadison.com ripped off married people who no longer need its extramarital services -- according to NY State, which just got a hefty settlement from the website.
State Attorney General Eric T. Schneiderman went after against AshleyMadison.com, saying it deceives customers with a $19 charge for what it calls the "full delete." It's nothing like the Full Monty.
AM offered the option for departing users who want to make sure their profiles are scrubbed from the site, including all messages and photos. But the state AG called out the site for retaining all that info for up to 12 months and sometimes longer.
Ashley reached a settlement deal with NY and 11 other states, plus Washington D.C. ... which calls for it to fork $1.65 million, of which $81k goes to the Empire State. The court cut Ashley Madison a break, suspending the other nearly $16 mil ... because the company's hurting financially.
AM also has to stop deceptive practices such as creating fake profiles to lure users ... and has to implement stronger security measures.