Hershey Company Sued Over Missing Jolly Ranchers
Hershey's Sued
There's Nothing Jolly About
Empty Candy Bags!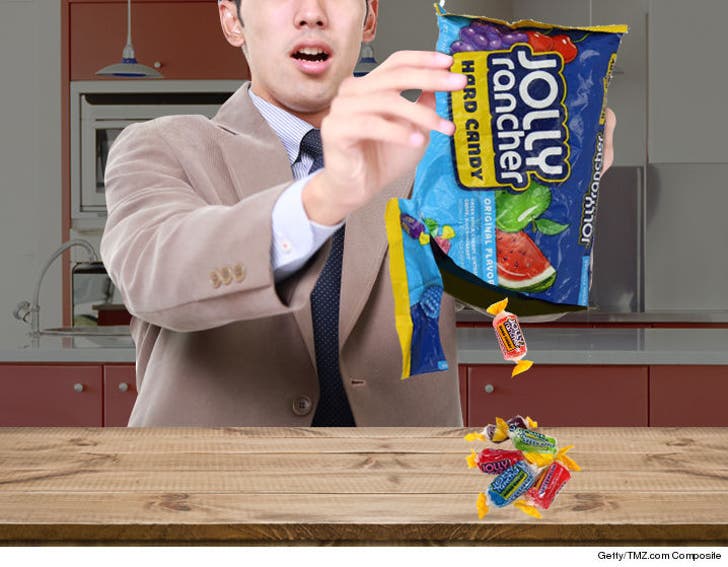 EXCLUSIVE
Those delicious Jolly Rancher Hard Candies you love are being hawked in a bag full o' lies ... according to one sour customer who says his sweet purchase was mostly air.
It's gotta be bad when you sue over freakin' candy, but yeah ... a California man says he bought a 3.8 oz. box of Jolly Ranchers and was shocked to discover it was less than 50% full. He says although he didn't expect it to be "crammed full," the excess of empty space was unacceptable, and he's blaming it on the packaging.
According to the docs ... the box is designed to hide the severe lack of colorful candy on the inside, which is misleading and downright wrong.
He's not in it for the money -- he just wants his $3 back. Well, he's also putting Hershey's -- the maker of Jolly Ranchers -- on the clock. In the suit, he wants the judge to give the co. 12-18 months to sell off its deceptive packaging and roll out the good stuff.