Actor Trevor Eyster's Criminal Threats Case Dropped by D.A.
Actor Trevor Eyster
D.A. Drops Criminal Threats Case ...
Accuser's Story is Shady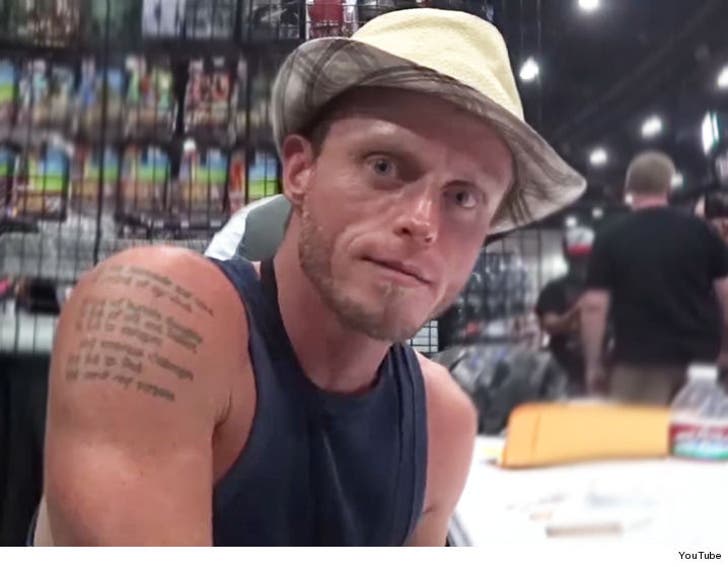 EXCLUSIVE
Trevor Eyster -- the actor who played Sponge on the 90s sitcom "Salute Your Shorts" -- can breathe easy around the holidays ... the D.A. decided not to charge him with criminal threat
Trevor got into an argument with his aunt's caregiver back in November, apparently believing the caregiver was doing a crappy job. The caregiver claimed Trevor demanded he take a hike and threatened him with a gun.
Law enforcement sources tell us Trevor was arrested for making felony criminal threats.
According to the D.A. ... during the course of the investigation, cops found inconsistencies in the caregiver's story. The caregiver apparently refused to ante up the threatening texts.
What's more ... Trevor had NO criminal record while the caregiver has priors for elder abuse. The D.A. declined to file, citing lack of evidence.