Mariah Carey Claims Dick Clark Acknowledged Earpiece Crapped Out
Mariah Carey's Team
Dick Clark's People Admitted Earpiece Crapped Out ...
& Times Square Sucked!!!
Mariah Carey's people are incensed Dick Clark Productions is trying to lay the blame on her for the New Year's Eve fiasco on live TV, and they say DCP's own people copped to the problem right after it went down.
As we reported, Mariah's team believes DCP "sabotaged" her performance in order to score big ratings. She claims she and her team repeatedly told production people the earpiece was not working but they assured her it would be fine when she got onstage and performed. It did not.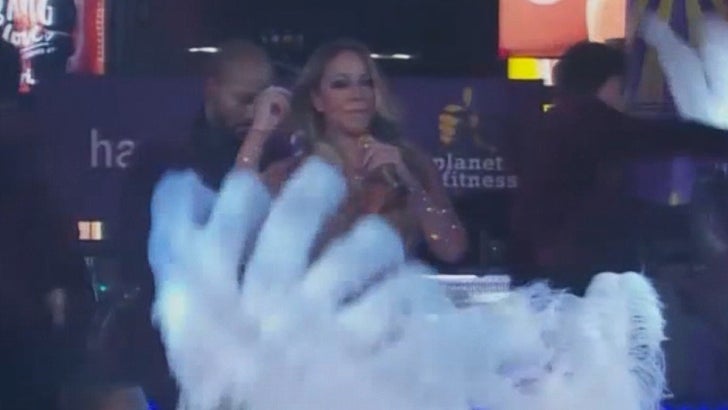 DECEMBER 2016
ABC
Our Mariah sources insist after the performance, people from Dick Clark Productions were "screaming' about the malfunction, with one production person saying, "I don't care that her ears didn't work. She could've just winged it."
Dick Clark says Mariah's claim of sabotage is defamatory. But she's incredulous, saying she did Dick Clark Productions a favor after they begged for her to sing, and she did it for free.
One Mariah source tells TMZ, "We could be in Aspen right now having the best time instead of being in dog s*** Times Square that smelled like a f****** sewer."