Sylvester Stallone's Daughters Are Not the Kardashians!
Sylvester Stallone's Daughters
Who's Kim, Who's Khloe, Who's Kourtney?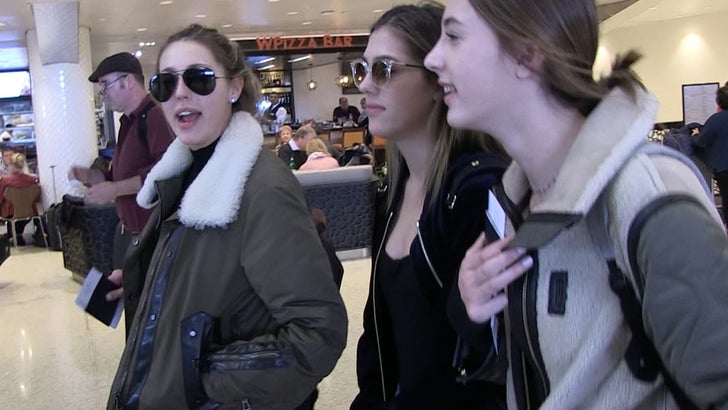 TMZ.com
Sylvester Stallone's daughters dropped the mic after they were -- perhaps foolishly -- compared to the Kardashians.
We caught up with the girls -- Scarlet, Sistine and Sophia -- out with their mom, Jennifer Flavin, Wednesday at LAX, where our photog asked if there's any chance of a reality show. Check it out ... they're definitely NOT trying to keep up with you-know-who.
BTW ... ever wonder how Sly treats their suitors?