Mayhem Miller Acquitted In Domestic Violence Case
Mayhem Miller
Acquitted In Domestic Violence Case
Ex-MMA fighter Jason "Mayhem" Miller is officially off the hook in his domestic violence case -- after a jury found him NOT GUILTY of beating up his ex-girlfriend.
The trial was intense -- with Miller acknowledging he got into multiple physical altercations with his ex, Anna Stabile ... a MMA fighter he had been training.
In fact, Miller testified in court that Stabile tried to hit him with a choke that he taught her -- but she couldn't execute the move because her legwork was "sloppy."
He also claimed the two had a very bizarre and kinky sex life involving threesomes, golden showers, choking and more.
Essentially, Miller argued that he was the real victim who was simply stuck defending himself from a trained fighter with a violent streak. The jury bought it.
It's a big deal for Miller -- he was facing more than 5 years in prison if convicted.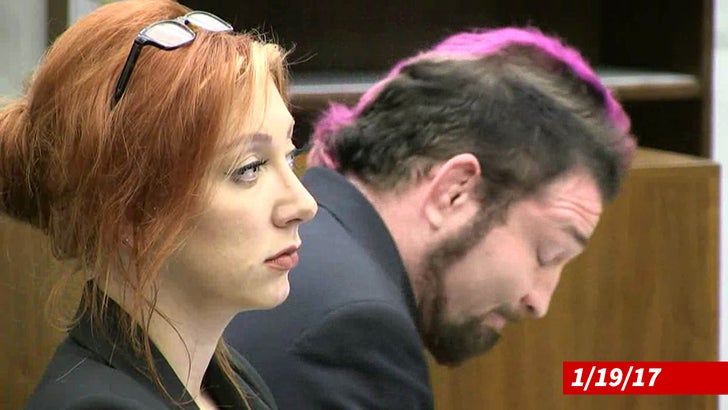 TMZSports.com