Chrissy Metz Surprises Die- Hard 'This Is Us' Fans
Chrissy Metz
You Guys Seen Any 'This Is Us' Stars?
Surprises Fans Before Finale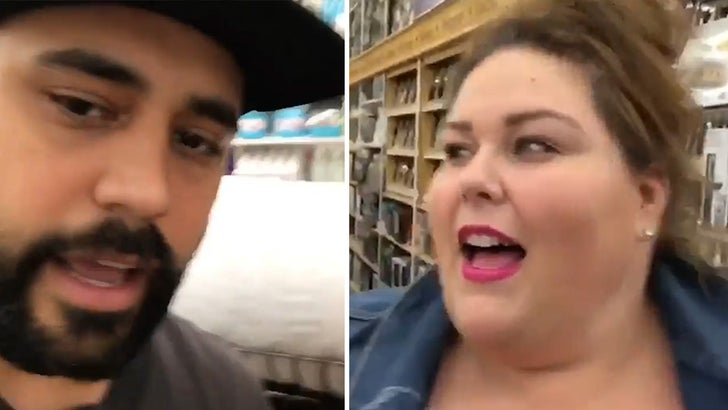 Instagram: uncledisney
Chrissy Metz was her own opening act when she gave 2 die-hard "This Is Us" fans a surprise thrill in the middle of Bed Bath & Beyond.
The awesomely fun run-in went down Monday night in Studio City when newlyweds Kai and Naomi Hall were cruising the kitchen products aisle. Lo and behold, they almost literally bumped into Chrissy ... who happily improv'd this clip.
The Halls tell us they were beside themselves, obvious from the vid, and described Chrissy as "humble, sweet, generous" and more interested in hearing about them than herself.
One thing she wasn't? Loose-lipped. They tried like hell to get anything out of her about Tuesday's season finale, but she wouldn't crack.
So, yeah ... Jack's death ... still a mystery.