The Chainsmokers' Band Name Is No Bad Habit
The Chainsmokers
Our Band Name Is No Bad Habit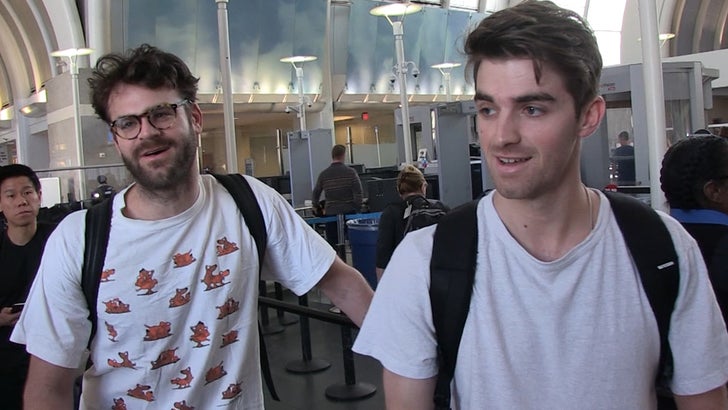 TMZ.com
The Chainsmokers -- Drew Taggart and Alex Pall -- aren't worried about their name being a billboard for ciggies.
We got the guys at LAX Wednesday on their way to SXSW in Austin where they told us about scrambling to even come up with their name.
As for major splurges now that they're one of the biggest dance/pop acts in the world -- they definitely hooked themselves up. Think less exotic sports car, and more like new best friend.