Hilary Duff Busts Out the Talking Points for Becky G's Gay Character in 'Power Rangers'
Hilary Duff
Becky G's Power Ranger Is Gay?
Cool, Here's Talking Points!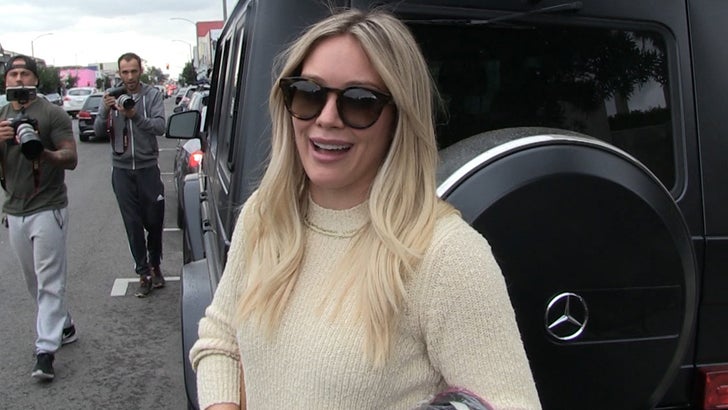 TMZ.com
Hilary Duff thinks it's great there's a gay character in the new "Power Rangers" movie ... but when asked to elaborate on its meaning, she resorted to talking points.
We got Hilary on Melrose Ave. Tuesday, and she seemed genuinely surprised that Becky G's playing what appears to be the first openly gay superhero on the big screen.
But watch what happens when she's pressed as to what it means for the LGBT community. Hilary reaches deep for wisdom ... and pulls out a pretty kosher answer.