Nancy Cartwright Shocks Student with Bart Simpson 'Impression'
Bart Simpson
Nancy Cartwright Shocks Student with 'Impression'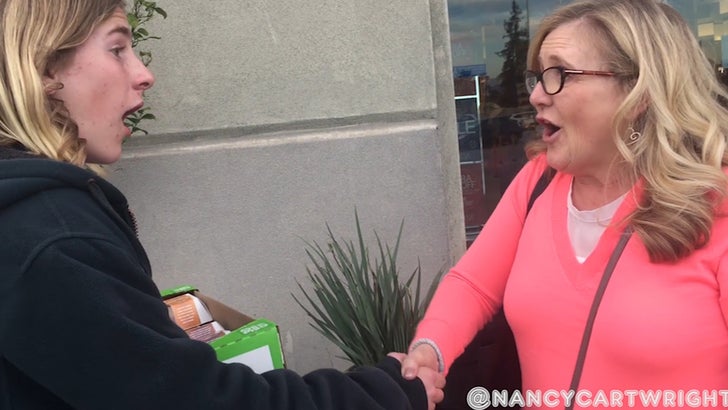 Spotted Cow Entertainment
Nancy Cartwright is awesome ... slowly and slyly revealing to a kid on a mission he's lookin' at the voice of Bart Simpson.
Nancy was at a shopping mall in Sherman Oaks, CA when she happened upon an 8th grader who was hawking sweets.
You gotta see his reaction when the light bulb goes on.