'Shameless' Kid Stars Grow Up Sooo Fast, Then Pull Awesome Pranks
'Shameless' Kid Stars
Emma & Ethan All Grow'd Up ...
Pulling Awesome Pranks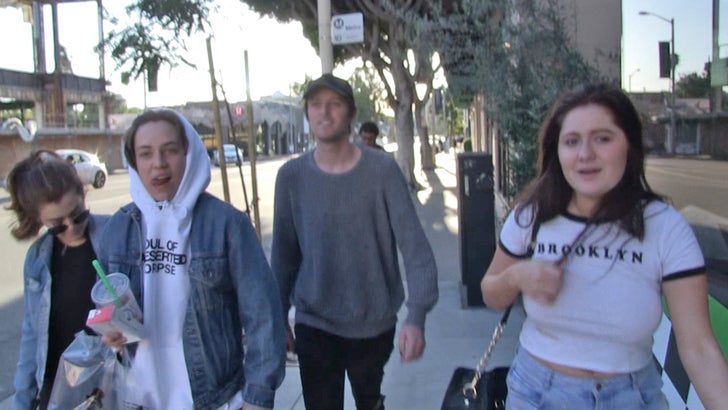 TMZ.com
"Shameless" stars Emma Kenney and Ethan Cutkosky have gone from grade schoolers in braces to legit celebs hanging out in Hollywood ... in the blink of an eye.
We got the teens, who play Gallagher kids #4 and #5 on the Showtime hit, kicking it with some friends on Melrose Ave and as they say ... they really do grow up so fast.
And you gotta see what they reveal about how they kill time on the set. Ethan and Emma might be 17-year-olds on the verge of adulthood, but there's still plenty of prank-pulling kid left in 'em.