Tony Romo Quits Football ... Bring On The Booth!!
Tony Romo
Quits Football ...
Bring On The Booth!!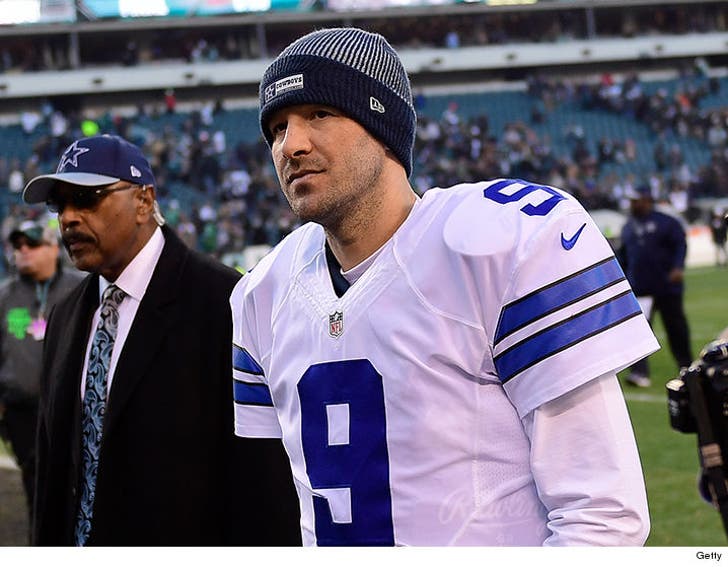 Breaking News
Tony Romo's QB days are over ... at least for now ... he is reportedly retiring from the NFL to pursue a career in broadcasting.
Romo lost his job as the Dallas Cowboys starting QB last season to Dak Prescott -- who seized the opportunity when Romo went down with an injury in the preseason.
There have been rumors that Romo would sign with another team for the 2017 season but that just ain't happening -- at least right now.
No word on which network Romo will begin his broadcasting career with -- but we're guessing if an NFL team comes calling for a QB he'll have the option to sign with a team.