YG Handcuffed by LAPD & Cited for No Seat Belt
YG
Handcuffed by LAPD
Allegedly 'Uncooperative,' Gets Seat Belt Ticket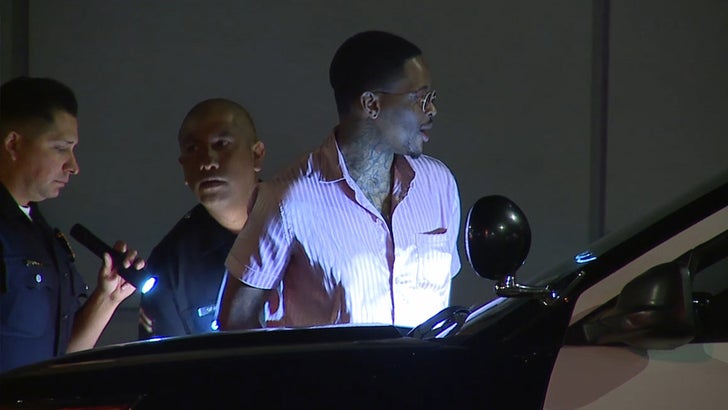 LOUDLABS
YG got the handcuffs slapped on him early Wednesday morning after LAPD pulled over the Maybach he was in, and yet all he got was a ticket for no seat belt.
The stop went down about 3 AM in Hollywood. YG wasn't driving the Maybach, but ended up getting detained. Cops found an open container of gin in the vehicle, but law enforcement sources tell us YG and his friends got cuffed because they were uncooperative.
YG was eventually released, and left in the backseat of the Maybach. One of his friends was arrested on an outstanding warrant, another cited for the open container, and YG got the seat belt ticket.
We're told the initial stop was made because the whip has paper plates -- just like Tyga an hour earlier. As we reported, he was hauled away by cops and also released with a ticket.