Floyd Mayweather Makes It Rain ... On The Basketball Court
Floyd Mayweather
Makin' It Rain!!
... On The Basketball Court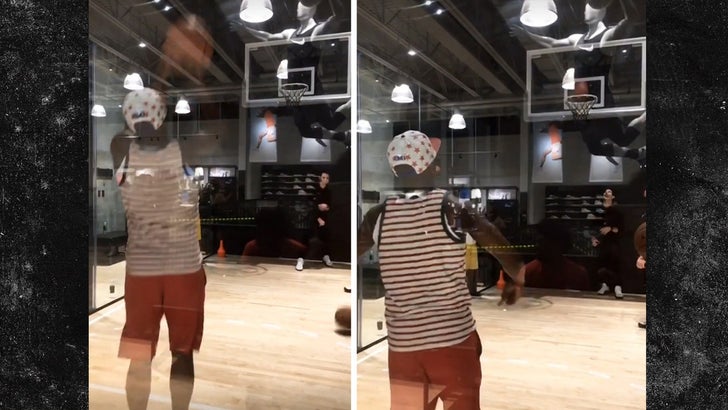 MARCH 2017
Floyd Mayweather took his rain-makin' abilities from the strip club to the basketball court Thursday night ... and the champ had no problem cashing in.
Floyd posted the video showing off his solid jumper ... knocking down 6 straight shots with ease.
Someone's ready for the NBA playoffs to start Saturday ...