Khloe Kardashian Gets Personal Security Detail at Cavs Game
Khloe Kardashian
Personal Security Detail
... at Cavs Game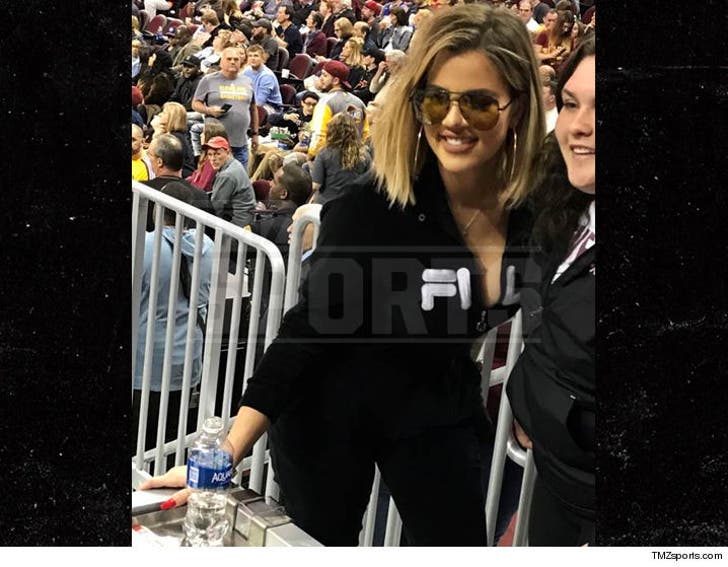 EXCLUSIVE
Khloe Kardashian's safety is clearly a high priority at Quicken Loans Arena -- because there was a personal security detail assigned to her on Wednesday when the Cavs played the Raptors.
The reality star was in the crowd to support her boyfriend, Tristan Thompson -- but when it came time to leave, she had an arena security officer escorting her out -- and another officer keeping fans at bay.
We're told when nature called, a female security officer even escorted Khloe into the VIP restroom.
Khloe is becoming a fan favorite in Cleveland -- one witness tells us she took a bunch of pics with fans ... you can see her stop to pose with one very excited lady in our video.
Plus, she's also becoming friends with Cleveland Browns star Joe Haden and his wife. They not only socialized during the game, Khloe (along with her sisters, Kim and Kourtney) hit up a local amusement park with the Hadens the night before.