Derek Jeter Reportedly Teams Up with Jeb Bush to Buy Miami Marlins
Report: Derek Jeter
Teams Up with Jeb Bush
... to Buy Miami Marlins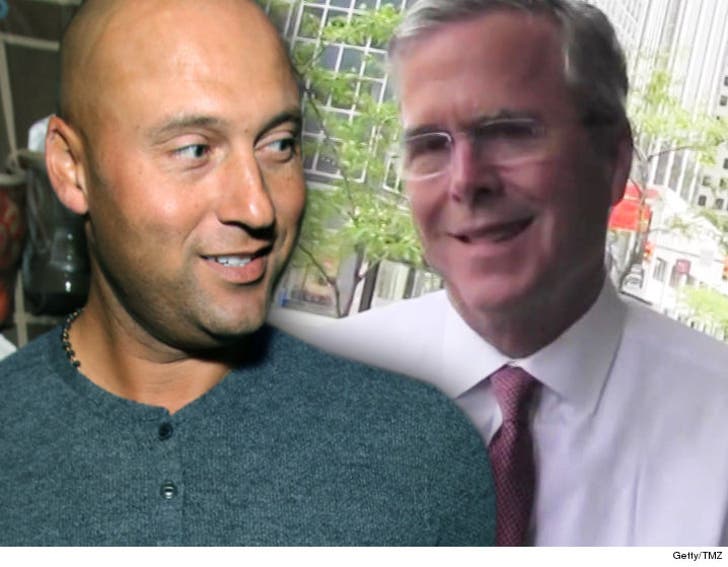 Breaking News
Derek Jeter reportedly has a new teammate -- Jeb Bush -- and it's all in an effort to buy the Miami Marlins.
The ex-MLB supertsar has formed a business partnership with the ex-Florida Governor to strengthen their chances of buying the MLB franchise, according to the Miami Herald.
Both Jeter and Bush have homes in Florida.
We've reached out to Jeter's people and Jeb's camp for comment -- so far, no word back.