KC Royals Fan Punches Woman After She Allegedly Hits and Spits On Him
KC Royals
Male Fan Punches Woman In Face
... She Allegedly Spit First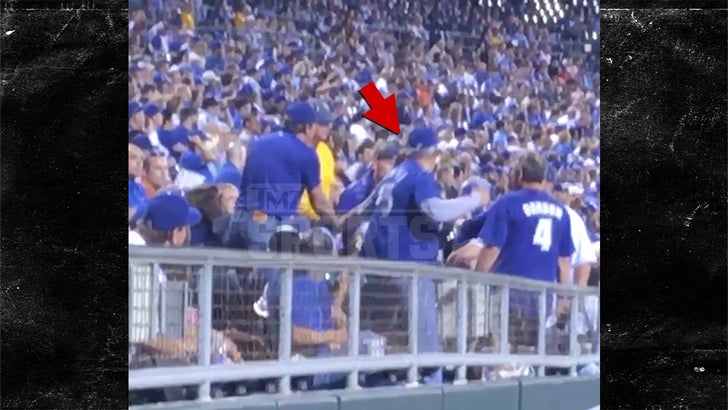 TMZSports.com
A male Kansas City Royals fan reached back and socked a woman in the face after she allegedly spit on him in the stands at a game ... and BOTH people got arrested.
It all went down Tuesday night at Kauffman Stadium late in the game against the Giants.
Our video shows a man wearing a #15 jersey unloading a haymaker on a woman -- knocking her back.
You can see a stadium employee in a yellow shirt responding to the situation. We're told off-duty KC police officers working the event responded and arrested both the man and the woman.
Law enforcement sources tell us they spoke with multiple witnesses who said the woman was the aggressor -- and had spit several times and smacked the man before he retaliated.
The 2 were cited for disorderly conduct and escorted out of the stadium.
We're told the woman did not appear to have suffered any serious injuries and declined medical attention.