Tamar Braxton Says 'The Real' May Have Fired Her But She'll Be at Daytime Emmys to Accept Award
Tamar Braxton
'The Real' Fired Me
But I'm Going to the Emmys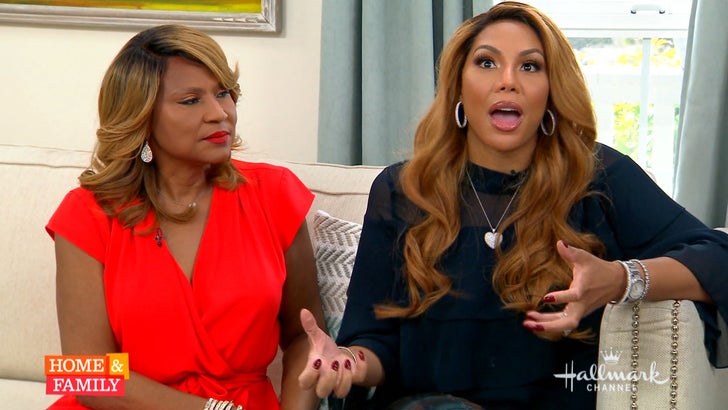 Hallmark Channel
Hell yeah, Tamar Braxon's going onstage and celebrating if "The Real" ends up winning a Daytime Emmy Sunday night ... even though the show fired her last year.
Tamar -- on an upcoming appearance on "Home & Family" -- was undaunted by her pink slip, insisting she's not only going to the ceremony ... if the show wins, she'll go onstage to get what's hers.
The singer was a co-host from 2013 to 2016 before she was given the boot.
In case you're wondering ... "The Real" has stiff competition for Outstanding Entertainment Talk Show Hosts ... with "Live with Kelly" and "The View" among the nominees.
Tamar's appearance on "Home & Family airs Thursday at 10am/9c on the Hallmark Channel.