Mark Zuckerberg Surprises Ohio Family Who Voted for Trump at Their House for Dinner (PHOTO)
Mark Zuckerberg
Guess Who's Coming to Dinner?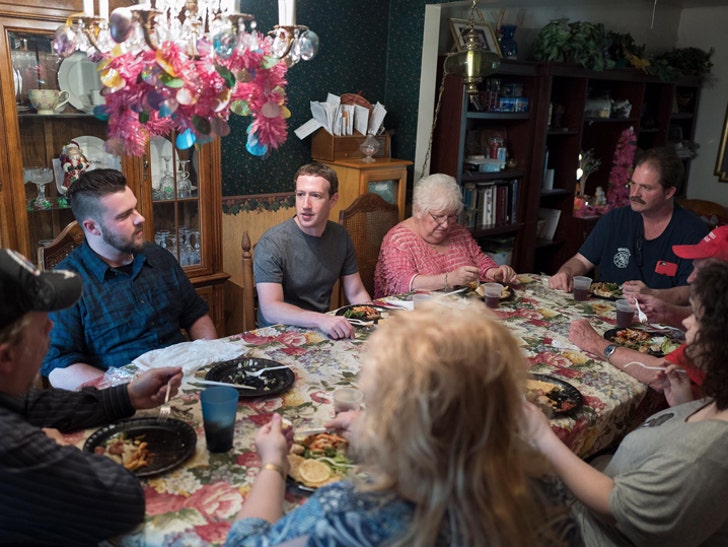 Exclusive Details
Mark Zuckerberg completely shocked an Ohio family by crashing dinner at their house to talk politics ... among other things.
Daniel Moore tells TMZ ... he got a call last week from a Facebook staffer who asked if a "wealthy philanthropist who works in California" could come over for a meal. He was told the mystery guest was traveling around the country to meet middle class families so he could figure out how to invest his money.
Moore says it was a "jaw-dropping moment" when Zuckerberg was the one to appear at his door Friday night.
We're told they discussed many topics -- including why the Moore family voted for Donald Trump -- and Zuck was respectful and agreeable on many things ... like there being a lack of high-paying manufacturing jobs.
And in case you're wondering ... Zuckerberg told them he has no political aspirations right now.
Mark had the food catered for the family by a local restaurant -- chicken, baked fish, salad and sweet tea -- and even brought them some wine and cannolis for dessert.
Zuckerberg announced in January he's challenging himself to visit with people in all 50 states this year to see how they live.
He can check Ohio off the list.