Tyga Parties with Bikini-Clad Blonde in Miami
Tyga
Enjoys Vanilla Milkshake Party
On a Boat in Miami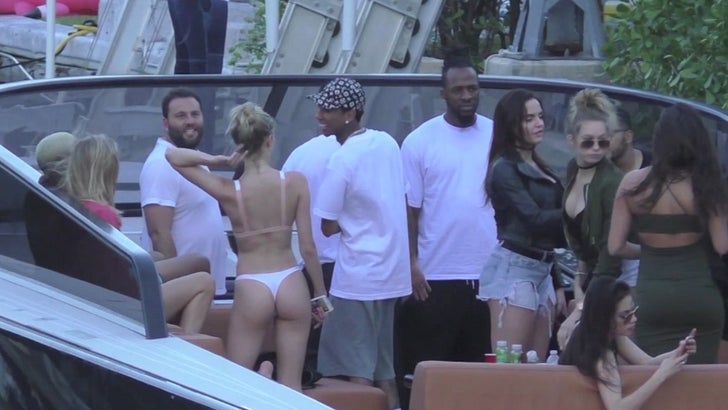 Instarvideos
Tyga was transfixed by a great ass down in Miami, but he might have to take a hard pass -- because there's already a bf attached to this blonde's butt.
The rapper was out Sunday on his pal David Grutman's boat "The Groot", along with David's model wife, Isabela, and a bunch of other smoking hot chicks -- but Tyga seemed to be vibin' with the blonde in the thong.
Turns out she's Josie Canseco -- Jose's daughter. Last we heard, she has a serious bf, but who knows? Tyga seemed interested ... in a Kylie-rebound kinda way.
Still, our Miami sources say he showed up -- without Josie -- at LIV Nightclub Sunday night. Blac Chyna was there, and we're told they waved at each other ... but that's it.
The rebound will have to wait.