Delta Airlines Brawl Triggered by Passenger with Blood Clots
Delta Airlines
Brawl Triggered by Passenger with Blood Clots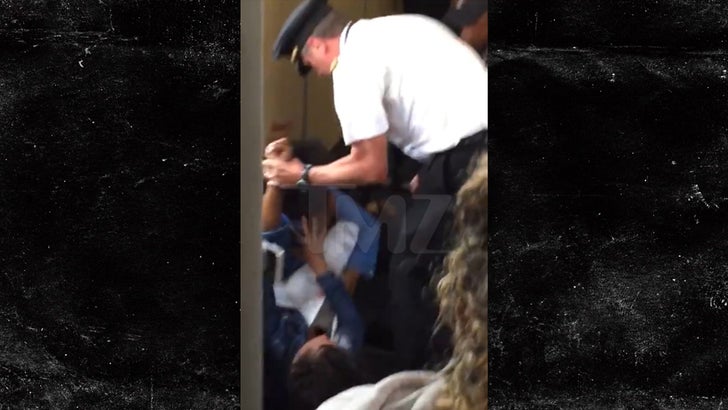 TMZ.com / Michael Purow
The Delta brawl that ended with a pilot smacking a passenger started over a blood clot.
TMZ has obtained the police report which includes statements from the 3 women who were fighting in and out of the jetliner. Two of them were cousins, one of whom suffered from blood clots which were exacerbated by sitting on the plane.
The 2 women tried cutting in front of a female passenger who was taking her sweet time. She was blocking them as they explained one of them needed to get off the plane because of her medical condition. The passenger was unmoved and just stared at her phone, which set the 2 women off.
According to the police report, the 3 women started arguing and things got really hot as they entered the jetway ... and that's when the fight erupted.
You know the rest ... one of the cousins got the 3rd woman in a choke hold, and the pilot grabbed her arm and hit her so she would release her grip.
As for injuries .. the 3rd woman had a torn, bloody nail and a bite on her hand. All 3 had facial scratches.
No one wanted to press charges. By the way, the pilot is never even mentioned in the police report.