Chris Brown Finally Served with Karrueche Restraining Order
Chris Brown
Finally Served
With Karrueche Restraining Order
Chris Brown was just on the receiving end of the old adage, "If at first you don't succeed, try try again," because Karrueche FINALLY was able to serve him with legal docs triggered by alleged death threats.
And speaking of adages, it's the classic insult to injury, because Chris was served at his birthday bash. We've confirmed he was leaving Grooves nightclub in Houston when a process server slapped him with papers ... and Chris was pissed.
TMZ broke the story ... Karrueche wants a judge to order Chris to stay clear of her, claiming he threatened to shoot her and has resorted to physical violence, punching her in the stomach and throwing her down the stairs.
The hearing is set for later this month.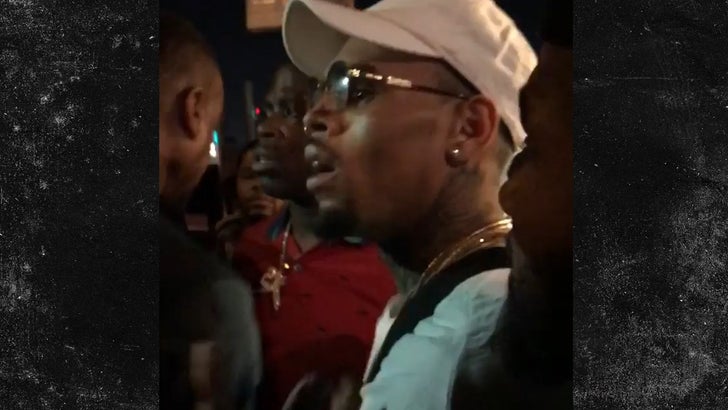 05/05/2017