Deontay Wilder Calls Out Anthony Joshua, Fight Me Next!
Deontay Wilder
Calls Out Anthony Joshua
Let's Fight, Bro!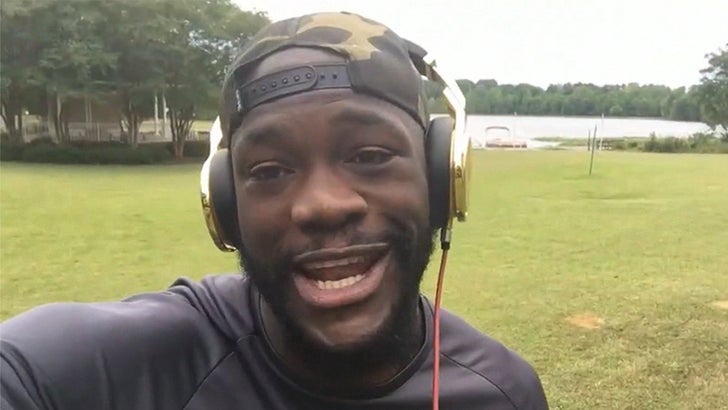 TMZSports.com
After Joshua's impressive win over Wladimir Klitschko last weekend, Wilder tells TMZ Sports the time is finally right for a USA vs. Great Britain showdown.
"Anthony Joshua is the man that I want," Wilder says ... "My blood's boiling right now!"
Wilder is the reigning WBC heavyweight champ -- and says he's willing to put his belt on the line for a shot at Joshua in what he believes would be "the biggest mega-fight in world history!"
"You put your belts on the line, I'mma put mines on the line. And at the end of it, we'll see who come out clear of the gun smoke!"
"And I guarantee you ... out of all the gun smokes I done been through, I always been that motherf*cker with the guns on this hip with the clip!"