Big Sean's Stage Suffers $60,000 Washout
Big Sean
Stage Suffers $60,000 Washout!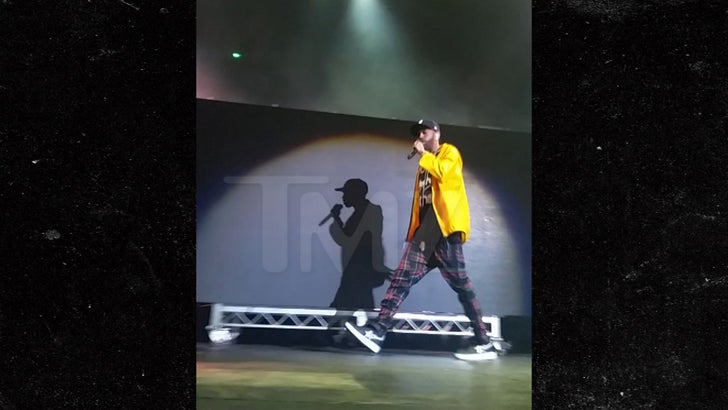 TMZ.com
Big Sean's latest concert was extremely expensive -- not for fans -- but for the bottom line on his tour ... after a downpour seriously damaged his stage.
Sean was a headliner at the Power 106 Powerhouse show in San Bernardino, CA -- along with Lil Wayne and DJ Khaled Saturday -- when a freak storm hit the outdoor venue. His video wall, which is a big part of his act, was drenched ... and after a 30 minute delay ... Sean had to carry on without it.
We're told damages are expected to run about $60k -- it's a big TV, after all.
Here's the screen in better days ...