Treach Brings Tupac Onstage for Live Diss of 'Bitch Ass' Funkmaster Flex
Treach
Brings Tupac Onstage to Diss
'Bitch Ass' Funkmaster Flex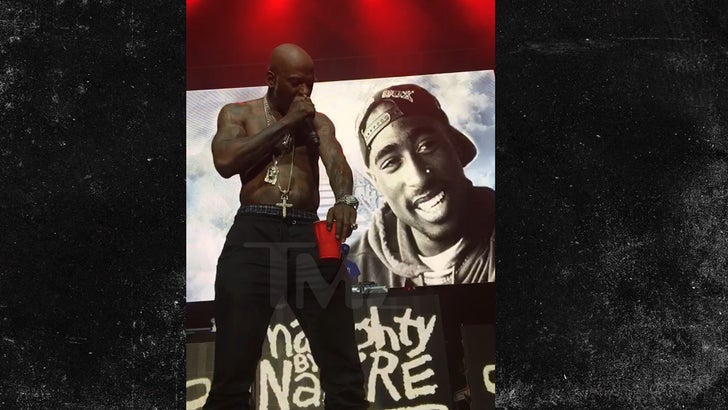 TMZ.com
Treach took a liquid shot for his homey, Tupac, then grabbed the mic, fired a verbal shot at Funkmaster Flex ... and invited his fans to join in on the diss.
Naughty by Nature performed Friday night in Worcester, MA ... and frontman Treach told the crowd he had to defend Pac against Flex. What happened next was almost like a prayer to 'Pac -- as Treach spoke directly to the left arm tattoo of his fallen friend.
We broke the story ... Treach dropped a violent diss track about Flex because he's pissed at the DJ for dragging Pac's name through the mud, claiming he got Biggie killed.
It wasn't all "Hip Hop Hooray" Friday night, and after he joined us on TMZ Live ... it was obvious Treach isn't letting this go.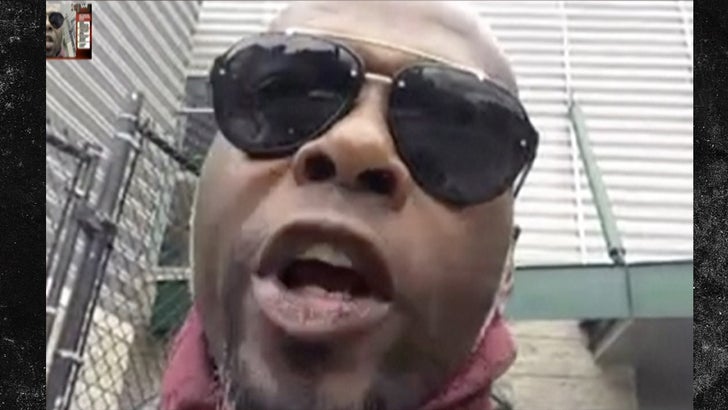 TMZ.com