Dennis Rodman Disses LaVar Ball, 'You Suck'
Dennis Rodman
Disses LaVar Ball
'YOU SUCK!!!!'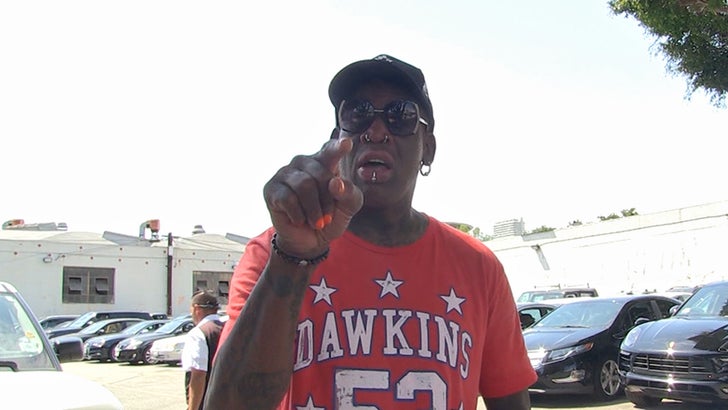 TMZSports.com
LaVar Ball just got dunked on by Dennis Rodman ... who had a very simple, yet aggressive message for the Big Baller Brand honcho when we got him out in L.A.
Why does Ball suck? According to Dennis, it's 'cause he won't get outta the way and let his superstar son, Lonzo, just play basketball, like Rodman's done for his athletic progeny.
Of course Ball's heard this before ... some have accused LaVar of being all about himself and not about his kids, which interestingly enough seems to be the one thing the Worm doesn't agree with.
"Good man, good father, great provider, love him ... just let your kids play man."
We're sure LaVar will have nothing to say about this ... until the moment he speaks again.