Kevin Hart Loves 'Auntie' Mo'Nique and Hopes Beef Gets Resolved
Kevin Hart
I Love Mo'Nique Like an Auntie ...
Then Again, I Love Everybody!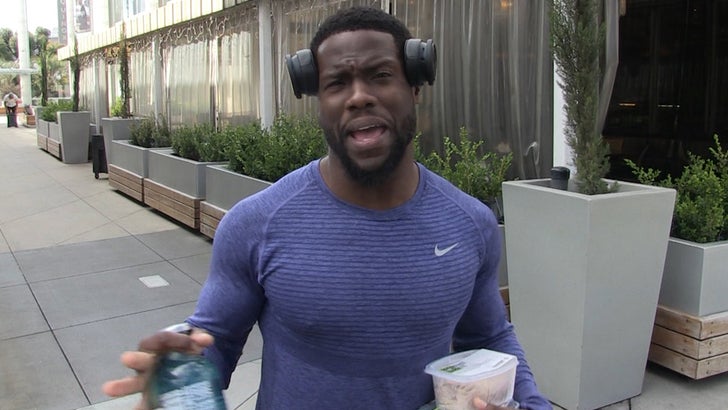 TMZ.com
Kevin Hart is Mr. Positivity -- he's got nothing but good things to say about Mo'Nique and everyone she recently blasted ... and he's down to work with all of them too.
We got Kevin leaving Equinox in WeHo ... and he makes it clear he's not trying to get involved in Mo'Nique's beef with Oprah, Lee Daniels and Tyler Perry. The actor tells us he's friends with all of them ... and plans to keep it that way.
As for the notion Mo'Nique's hard to work with -- Kevin's never seen it.
He does see a path to peace for all of his friends, but they've gotta find it on their own.