Joel Embiid Wants To Be On 'The Vampire Diaries' But Here's Why He Won't
Joel Embiid
Makes Plea For Role On Fave Tv Show
... Only One Problem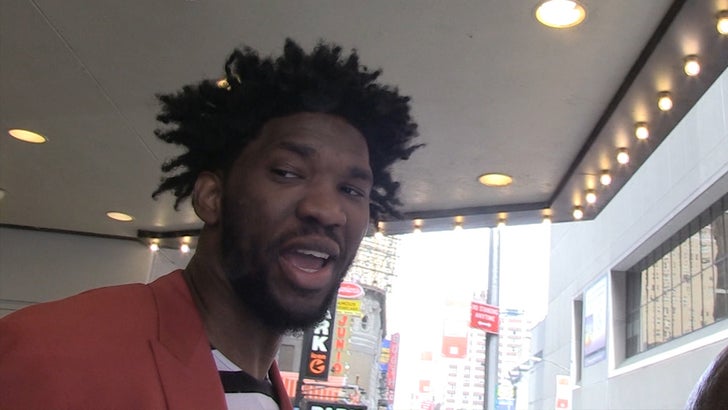 TMZSports.com
NBA star and all-around awesome guy Joel Embiid has a dream ... a dream to star in his favorite television show, but we at TMZ Sports have found one reason that might not happen ... EVER.
We got Joel in NYC, and asked the pop culture addict what his favorite TV shows are right now ... and that's when the 7'0" monster told us he's hooked on "The Vampire Diaries" on The CW.
He even told us that it's his dream, seriously, to make an appearance on the show -- and hollered at Nina Dobrev to help make it happen!
One issue with your cameo big fella -- 'TVD' got cancelled after 8 seasons last summer and the last episode aired in March ... so yeah, that's not gonna happen.
Cheer up, Joel ... you still got a shot with Rihanna, maybe.