Indy 500 Crash Amazingly Caused No Harm to Drivers Scott Dixon and Jay Howard
Indy 500
Crazy Car Crash
Drivers Walk Away OK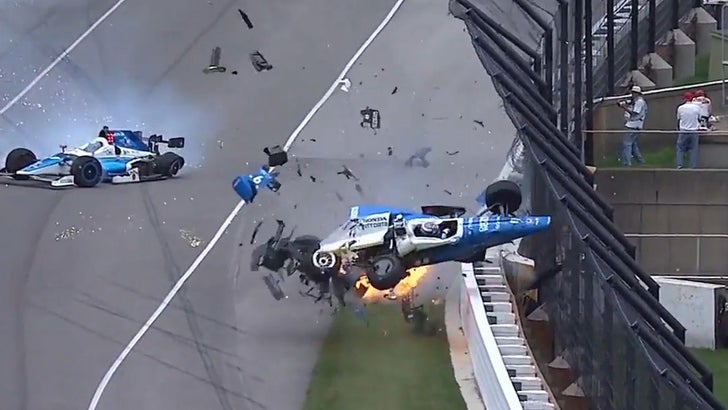 ABC
Two drivers in the Indy 500 were lucky to walk away -- let alone be alive -- after a super gnarly crash that flipped one vehicle over multiple times.
Racers Scott Dixon and Jay Howard collided into one another Sunday during the Indy 500 race in Indianapolis ... which sent Scott's car flying into the side rails and tore it to pieces.
After getting checked out by docs onsite ... both drivers were surprisingly left unscathed.
Scott was also in good spirits afterward in what could have been a deadly moment.