King Bach's Not Sorry for Making Vine Popular, Still Making Short Comedy Bits (VIDEO)
King Bach
Unapologetic for Vine ...
Now Get Out of My Shot!!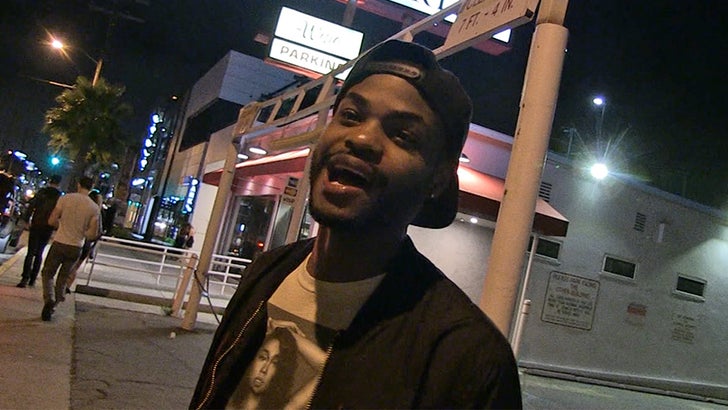 TMZ.com
King Bach is the biggest Vine success story there is, and although the social media service is no more ... he'll never forget what got him here.
We got the comedian and actor -- real name Andrew Bachelor -- outside Nightingale Plaza in L.A. Sunday night. Our guy asks him if he feels bad for pioneering the now defunct video service because it featured so much bad acting.
Bach's Vine stardom has led to more mainstream success -- he's appeared on TV shows like "Angie Tribeca," "Workaholics" and "Black Jesus" and in the movie "Fifty Shades of Black."
But the King hasn't forgotten where he came from ... as you can tell from the hilarious vid we interrupted.