Miles Teller Blames Bar for Overserving Him Before Arrest
Miles Teller
Blames Bar for Overserving Him Before Arrest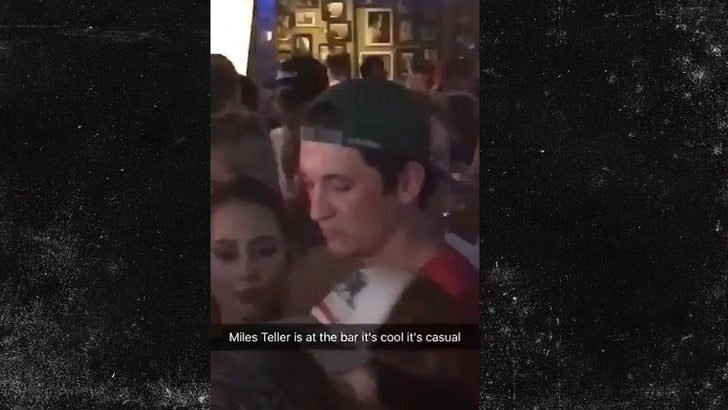 SATURDAY NIGHT
Miles Teller blames a San Diego bar for overserving him and putting him in a state that got him arrested.
This video was shot at PB Shore Club ... the place Miles and his buddies were partying Saturday night. TMZ broke the story ... Miles got so drunk he attracted the attention of a cop who saw him on a sidewalk, nearly falling into traffic. Police say Miles was uncooperative and they ended up arresting and booking him for public intoxication.
Late Monday he simply said, "I blame Shore Club" -- insinuating the bartenders shoulda cut him off.
Miles called out TMZ, saying he was not arrested but rather detained, despite the cops telling us he was not only arrested and booked, but they took his mug shot.