Congressman Adam Schiff Blames Obama and Trump For Russian Hacking
Congressman Adam Schiff
Blames Obama and Trump for Russian Hacking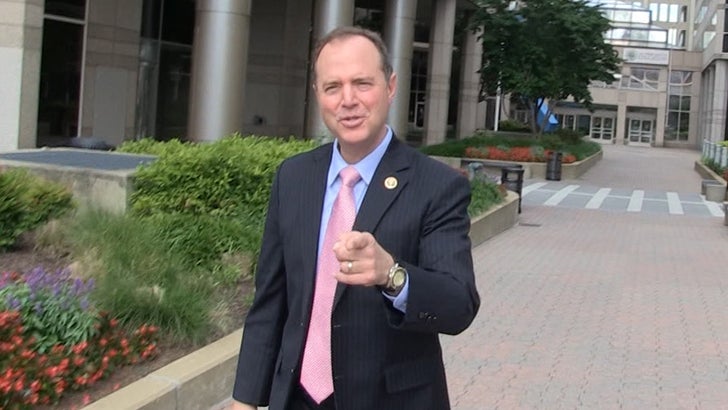 TMZ.com
Congressman Adam Schiff blames former President Obama for not standing up to the Russians while they were hacking Hillary Clinton's emails during the election, but he thinks Trump is a shameless hypocrite for taking swipes at the former Prez when Trump himself was gleefully using the info.
Schiff was in D.C. Sunday when our photog asked about where to cast blame over Russian interference in the election. Schiff uses a great metaphor to express his disdain for Trump, but then throws shade on Obama.
The only principal who escapes Schiff's critique ... well, she lost.