Meek Mill Warned Safaree to Stay Away from BET Awards Weekend
Meek Mill
Warned Safaree
Stay Away from BET Awards
We're told Meek's crew delivered the message days before the BET Awards weekend kicked off in L.A. The message was simple -- stay yo ass away or else. Our Safaree sources tell us he didn't flinch when he heard the threat and wasn't gonna be a punk and hide out.
TMZ broke the story ... Meek's crew jumped and attacked Safaree Friday. Nicki Minaj's 2 exes had shown up almost around the same time to DJ Khaled's pre-BET party at Penthouse in WeHo when it went down.
We're told the beef at this point is way beyond Nicki ... it's gotten personal following the exchange of verbal jabs for more than a year. Meek has denied he was involved in the latest showdown.
But a boiling point's clearly been reached -- cause Safaree's now challenged Meek to a fight.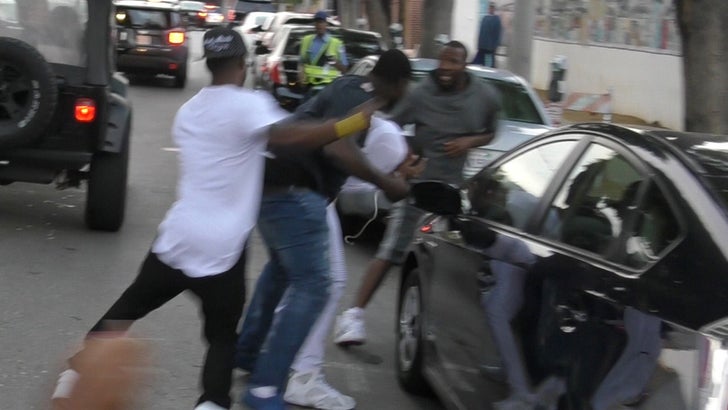 JUNE 2017
BACKGRID