'The Bachelorette' Last Black Contestant Doesn't Think Race Steered Rachel Lindsay's Roses
'Bachelorette' Star Eric Bigger
Last Black Contestant Says
Race Didn't Steer Rachel's Roses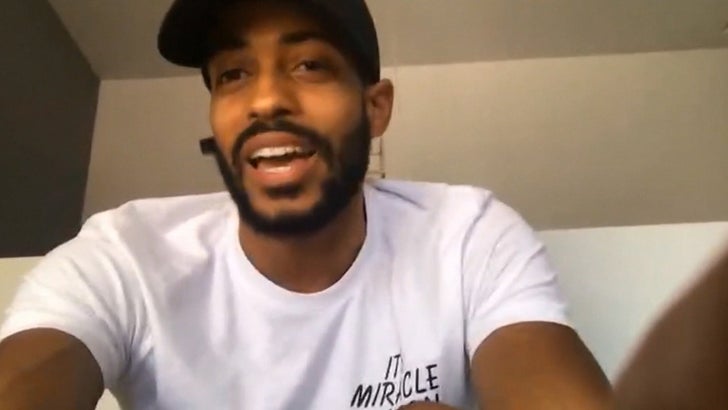 TMZ.com
Rachel Lindsay got rid of all the black suitors on Tuesday's episode of 'The Bachelorette' except one ... but even he doesn't think race had anything to do with it.
We spoke with Eric Bigger, who's the last standing African-American contestant vying for Rachel's heart this week -- and he doesn't think love has anything to do with color ... and thinks Rachel sees it the same way.
Sounds like a big change of attitude from Monday night's episode, where he pointed out most of Rachel's one-on-one dates were with non-black guys. However, he claims producers twisted his words ... and he really doesn't feel like race is a factor.
Check out his rationale on why he thinks Rachel broke down last week over racial pressure. He's got an interesting take.