R. Kelly's Alleged Captive Joycelyn Savage Speaks Out, I'm No Hostage
R. Kelly
Alleged Captive Speaks Out
I'm No Hostage!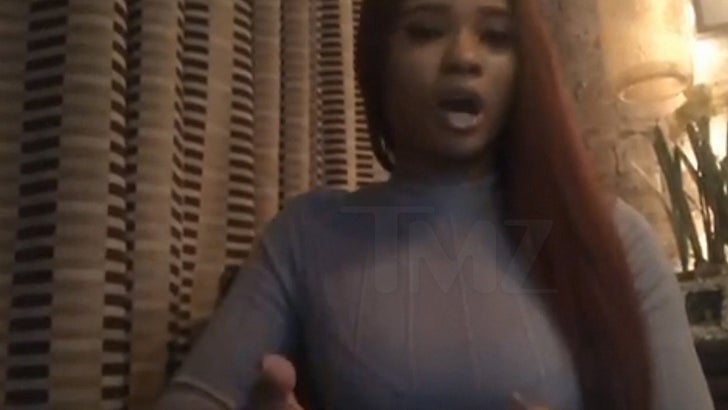 JULY 2017
TMZ.com
The woman whose family claims R. Kelly is holding her in a "cult" has a message for the world -- she's totally happy and okay ... although she's keeping her whereabouts under wraps.
We spoke to Joycelyn Savage, the 21-year-old whose father, mother and sister held a news conference Monday to accuse Kelly of essentially making Joycelyn and other women his sex slaves -- but she claims she's exactly where she wants to be. She says she still gets texts from her parents, but explains why she's cut off all communication with them.
Still, there was a lot she wouldn't address -- such as where she is now, or exactly what her relationship is with Kelly. He's denied the accusations and hinted he might take legal action against the Savage family.
Joycelyn's father, Timothy, believes his daughter is experiencing Stockholm Syndrome -- so, it's doubtful he'll buy what she said to us, but judge for yourself.