Colin Kaepernick Fires Back At Mike Vick, 'Stockholm Syndrome'
Colin Kaepernick
Fires Back At Mike Vick
'Stockholm Syndrome'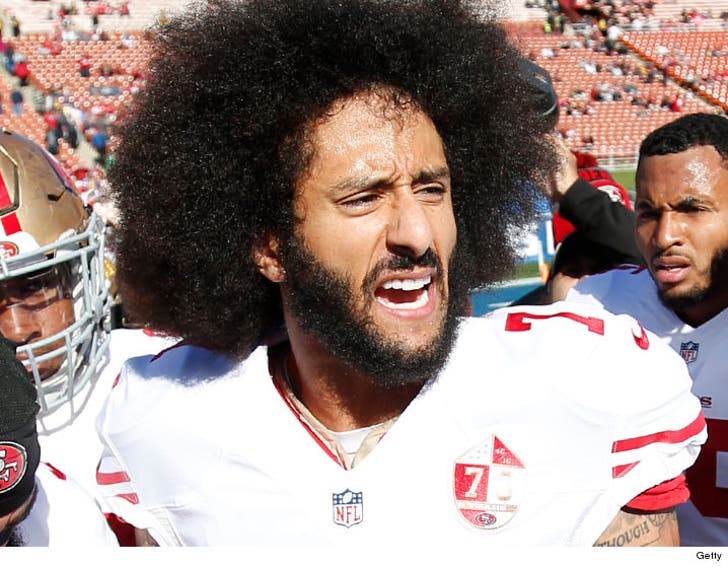 Breaking News
Colin Kaepernick believes Mike Vick has been "brainwashed" -- and his advice to cut his afro is the result of Stockholm Syndrome.
Here's the deal ... Kaep just posted an Instagram message that's clearly directed at Vick, despite the fact he never mentions Mike's name in the post.
Vick went on FS1's "Speak for Yourself" on Monday and said he wants Kaep to cut his afro and go with a more clean-cut look to be more "presentable" to NFL teams.
Kaep has remained silent until now ... posting the definition of Stockholmn Syndrome -- "When an abused victim, develops a kind of respect and empathy towards their abuser."
"This syndrome is also called 'traumatic bonding' or 'victim brainwashing.'"
Kaep's post notes that the syndrome was named after a bank robbery -- when victims developed empathy toward their captors.
It seems obvious Kaep views Vick as a victim and the captor is White America.