'Mob Wives' Big Ang, Sister Fights to Keep Her Mural Up
'Mob Wives' Big Ang
Sister Fights for Her Honor
Don't Take Down the Mural!!!
The memory of "Mob Wives" star Big Ang lives on in mural form on the side of her sister's boutique, but it's in danger of being washed away ... TMZ has learned.
Big Ang's sister, Janine, tells us she got permission for the hand-drawn mural from the landlord of the Staten Island building last year ... shortly after Ang died. She says the tribute was well-received in the neighborhood, until a few weeks ago ... when her landlord said it had to go.
She says the landlord claimed people find it offensive, but she has no idea why and hasn't gotten more of an explanation. She says the landlord wants the mural removed before the new school year, and she'll be devastated if that happens.
She's started a petition for the community to show love for her sister and the mural.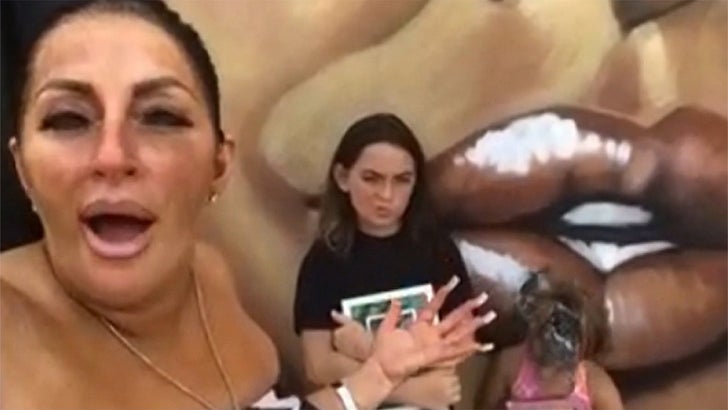 TMZ.com