Master P Says His Co-ed Hoops Team Could Beat NBA Squads
Master P
My Co-ed Hoops Squad
Could Beat Some NBA Teams!!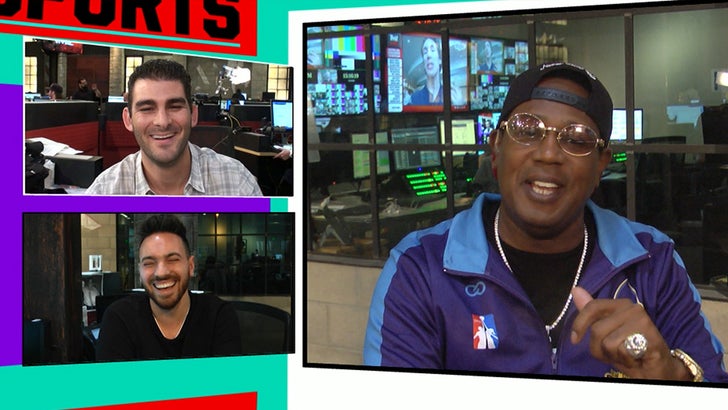 TMZSports.com
Master P says his co-ed hoops team is so legit, they could face off with some NBA teams right now ... and his squad would come out with the W!!
We spoke with the Global Mixed Gender Basketball league honcho about his huge haul of talent -- from Glen 'Big Baby Davis to Metta World Peace to the Gonzalez twins -- and Percy says the Lisa Leslie-coached team can hang with the big boys.
"I feel we could beat a couple NBA teams," P tells the guys on the "TMZ Sports" TV show on FS1. "You guys gotta see how good we is and how fast-paced."
P wouldn't say which teams exactly ... but we're guessing the Knicks.